We have seen major leaps in technology that has helped various industries overcome obstacles and find solutions that have revolutionised the way we work and live. With such significant results being created in industries across the board, what then has been achieve with technology in Oil & Gas? 
You may have heard of ESRI, the tech company behind the powerful mapping technology known as Geographic Information Systems (GIS), that utilises geospatial data and converts them into a visual map. Initially developed to aid geologists, GIS has moved forward and is being applied into many other industries.  
Since then, other advancements in technology have followed suit. In a 2018 survey by the Global Energy Talent Index, there are positive trends in the oil and gas industry whereby companies are leaning toward technology in order to bring efficiency to their people and existing roles. Common applications of technology in Oil & Gas is Artificial Intelligence or better known as AI. It is an umbrella term that comprises Data Science, Data Analytics, BlockChain, and Machine Learning. It is a diverse field of science but within oil and gas, the two primary uses are extracted from data science and machine learning. 
The oil and gas industry is quite tough to navigate seeing that there are many strict guidelines imposed. However, digital transformation has brought a number of benefits in securing health and safety, and efficiency across the industry. Take for example, Norway's futuristic Oseberg Vestflanken H Platform, BP's AI Sandy, and the Oil & Gas Authority's (OGA) launch of UK's first oil and gas National Data Repository (NDR). 
The Oseberg Vestflanken H platform is the brainchild of Norway-based Equinor (previously Statoil) as a solution to the market downturn. At an Offshore Technology Conference, Transocean CEO and President Jeremy Thigpen emerged as a staunch supporter of digital transformation in the industry. He explained that while other companies have sacrificed their budgets in R&D, Transocean pushed through to figure out the best way to ride out the rain. 
Automation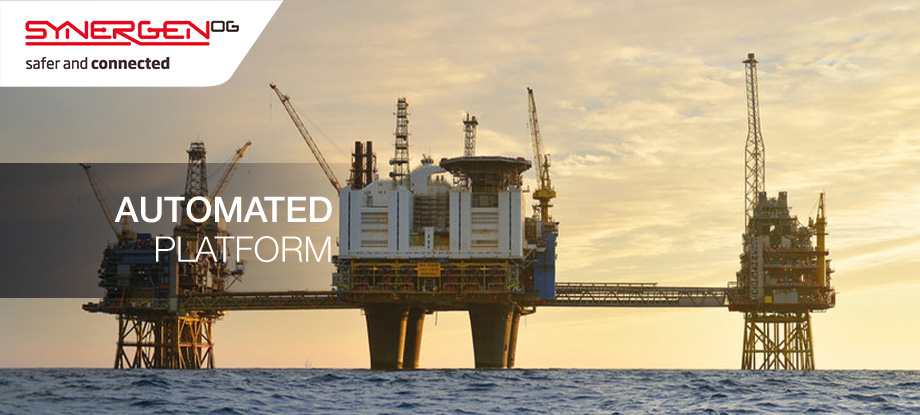 While there has been Unmanned Well-Head Platforms (UWHP) previously, the Oseberg Vestflanken H platform is the first of its kind on the Nordic Continental Shelf that will be fully automated, unmanned and operated remotely. Initial investments on the project was a whopping USD 935.6M but the project was completed on time with a budget of only USD 798M.  The 20% decrease in budget was contributed to the fact that no external facilities such as living quarters, toilets, helicopter deck or lifeboats were built. Maintenance on the other hand is expected to be performed twice per annum via connected service vessels. 
Aside from the promising return value and revenue for investments on technology in Oil & Gas, the major takeaway from the Oseberg Vestflanken H Platform is possibly its safety features where human lives are no longer put at high-risk and the amount of costs saved.
Data Science & Big Data
The data in data science and big data is self-explanatory. But what is data, why is it important and what can it do for you? Generally, data is a crucial business commodity used to guide major business decisions. 
In the Oil & Gas environment, it is a crucial component as it will determine how feasible it is to go through with drilling, or locate the most productive wells. In the industry, BP is leading the masses with its AI investment on a cloud-based geoscience platform "Sandy". With Sandy, unique "knowledge graphs" are created based on an interpretation of the history of projects and information. The AI identifies new connections and workflows by linking pieces of information together and then creating a robust image of subsurface assets of BP. 
On the other hand, Aker Solutions partnered with SparkCognition in enhancing the use of AI in its topside and subsea installations of over 30 offshore structures. The AI system uses machine learning algorithms that identify imminent failures in the system that could lead to imminent disasters. 
Similarly, Shell has integrated AI in its system in late 2018, using Microsoft's Azure C3 IoT platform for offshore platform use to enhance efficiencies across all offshore infrastructure including drilling, extraction and even employee empowerment and safety. 
With major corporations setting an example for large-scale use of technology in Oil & Gas, we can only be sure to see more and more companies falling in line with the execution of digital integration. 
Transaction: Ease & Security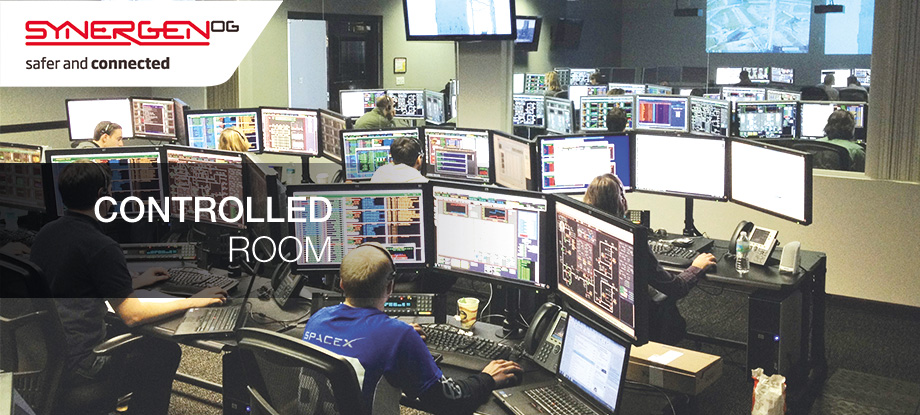 With all the progress, security has also moved forward in sync with the expansion of the technology landscape. And one of those being Blockchain, a type of Distributed Ledger Technology. While Blockchain is more familiar in the cryptocurrency scene, it is also being used in other business landscapes that include oil & gas. 
Blockchain plays an integral role in securing the integrity of the information. In simple terms, it is an online ledger distributed across computer systems that verifies transactions in real time to reduce possibilities of fraudulent transactions via online, reducing costs. Such is the case with the Bakken oilfield and the OOC Oil & Gas Blockchain Consortium. 
The powerful technology highlighted in blockchain offers a unique approach to obtaining service contracts, efficiencies, major reduction in costs and other potential cost savings that are extremely compelling. 
Global Leaders
Major companies in the industry has seen the large-scale benefit in investing on technology in Oil & Gas. A Media Solutions Online News site reported that major oil companies such as Schlumberger, Baker Hughes, Total, Anadarko Petroleum, Tudor Pikering Holt & Co are working together. Microsoft, on the other hand, has teamed up with Chevron and ExxonMobil whereas Amazon has been providing AI and cloud services to BP and Shell to accelerate and optimize exploration, drilling and production. 
Local/Asian Leaders
In a report by Offshore Technology, Malaysia and Indonesia are leading in oil & gas production in Southeast Asia. Malaysia's state-owned Petroliam Nasional Berhad (Petronas) is projected to lead contribution of crude oil production by 2025. 
This can only be contributed to the active use of technology in the company. Other local corporations that have integrated "smart-systems" or AI technology in Oil & Gas that include MRPC, NGLTech, Uzma and MIT Innovation. As per MPRC's President and Chief Executive Officer Datuk Shahrol Halmi, smaller companies have demonstrated their capabilities along and have shown the amount of dedication toward R&D in the technology department, hence, are ready to take on bigger challenges the future may pose. 
SynergenOG itself has begun investing in technology, developing an Interactive Fire Escape Route in 3D Animation for oil rigs. As one of the leading companies in HSE in the energy sector, Co-Founder and Principal of SynergenOG, Puvan Balasubramaniam says that technology has clearly made work more efficient in terms of modelling the various hazards and risks in the industry. However, SynergenOG leaves no room for complacency. While technology does minimise human error, it cannot stand alone. This is why SynergenOG believes human experience and decision-making is imperative to each project. 
Source: 
MPRC

https://www.mprc.gov.my/ogitec

https://www.offshore-technology.com/comment/southeast-asia-oil-and-gas-2025/

MPRC Technology Leaders in Malaysia

https://www.mprc.gov.my/thought-leadership/growing-oil-and-gas-technology-champions-from-malaysia

Smart Drilling Products

http://mit-technologies.com/smart-drilling-products/

NGL-Tech

https://www.ngltech.com/

How Technology is Revolutionising Oil And Gas

https://oilprice.com/Energy/Energy-General/How-New-Technology-Is-Revolutionizing-Oil-Gas.html

 

Norway's Oseberg Vestflanken 2 Oilfield

https://www.offshore-technology.com/projects/oseberg-vestflanken-2-oil-field-north-sea/

Norway: Inside the First Fully Automated Offshore Platform

https://www.offshore-technology.com/features/inside-the-first-fully-automated-offshore-platform/

 

Blockchain for Beginners:

https://cointelegraph.com/bitcoin-for-beginners/how-blockchain-technology-works-guide-for-beginners

Reuters News:

https://www.reuters.com/article/us-blockchain-oil/oil-and-gas-majors-sign-deal-to-implement-blockchain-in-bakken-oilfield-idUSKCN1VV1SE

European Commission: 

https://ec.europa.eu/info/news/tackling-cybersecurity-challenges-energy-commission-adopts-recommendation-cybersecurity-energy-sector-2019-apr-03_en

Difference between Blockchain and Distributed Ledger Technology:

https://towardsdatascience.com/the-difference-between-blockchains-distributed-ledger-technology-42715a0fa92

Accenture – Understanding the DNA of DARQ: https://www.accenture.com/bg-en/insights/technology/new-emerging-technologies-darq